SoundYard is an exciting new outdoor interactive visitor experience which will bring to life part of Belfast's maritime heritage story, along the Maritime Mile, through sound. The experience will be free to visit and open to the public later this year.
The impressive all-weather structure will be located on the waterside, next to the Odyssey and Abercorn Marina, which was once the site of a brass foundry and Kelly's Coal yards.  The design and sound were inspired by the noise of striking metal emanating from the old shipyards.
SoundYard will celebrate Belfast's maritime heritage, add to the animation, accessibility and vibrancy of the Maritime Mile, as well as help reconnect and educate children and adults of the significance of the shipyard to our city. Children will enjoy the sensory experience whilst playing within the structure while adults connect with the sound and interpretation within the site. In response to ongoing Covid-19 guidelines, the installation will be activated by motion sensors to avoid children touching the apparatus.
The structure's unique design was the winning submission of the Royal Society of Ulster Architects Early Career CityPlay Design competition in 2019.  The talented young architects, Hannah Wilson, Matthew Kernan. and Eunan Deeney, were inspired by the noise of striking metal from the old shipyard works and the sounds from repurposed metal pipework.  The team also considered the circular economy for the built environment, and how elements have been designed with re-use, repurposing and recycling in mind.
The project has been funded by Tourism NI, Maritime Belfast Trust, JP Corry and Belfast Harbour, with collaborative partnerships with the Royal Society of Ulster Architects, Todd Architects and the Odyssey Trust.
Download our Factsheet >>
Competition Time! Sounds of the Shipyard Stories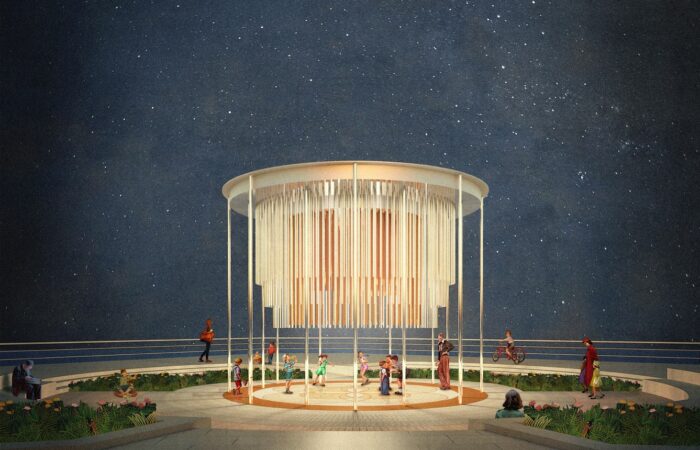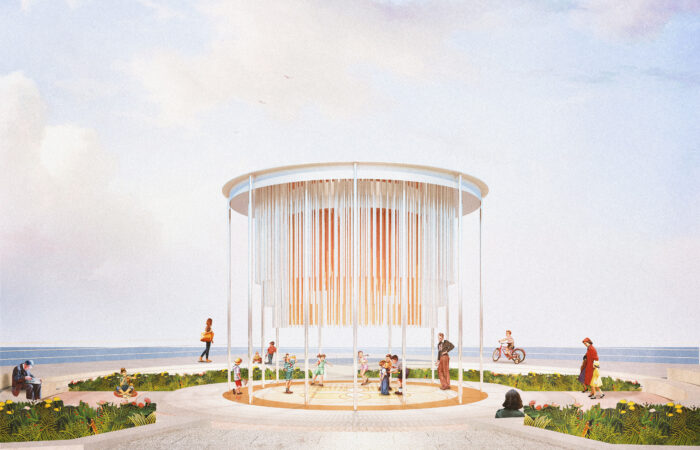 Share your stories / memories of the sounds of the former Shipyard for a chance to win a £50 gift voucher for Titanic Hotel Belfast. All you have to do is get in touch with your stories, photos or any sound clips you may have or speak to your parents and grandparents.
Deadline for completion of entries is Monday 10th June 2021.
The winner will be contacted by email on Friday 15th June 2021.